Rotary's Five Avenues of Service
Club Service — We are a volunteer organization which requires everyone's help to make the club operate. Everyone gets a chance to pitch in at various times throughout the year. With over 18 committees, Club Service is a great way to get to know our members and includes tasks like greeting and introducing guests, selling raffle tickets and fundraising activities, giving the invocation, seeking out exciting speakers and programs for our weekly luncheons, planning Sports Day as well as creating the festivities for a Holiday Party our adopted Elementary school. This is the only chance that some students get to see Santa each year. There is something for everyone!
Community Service — Community Service can be likened to "rolling up our sleeves" to serve our community. Our projects start with assessing the needs of the people in the Fresno Community and what can we do to help. Many organizations "help" by opening up their checkbook – our members are the movers and shakers of the community that serve on many boards and lead by helping those that help others. Some projects just need funding such as one heart warming story involved buying a pair of shoes for a student that was able to go to school as he and his brother shared only one pair of shoes. Other projects require sustainability and foresight such as playgrounds, stopping domestic violence and human trafficking and helping those that are hungry by outfitting organizations with refrigerators and food storage facilities. Our members make footprints instead of fingerprints in the lives of those in the Central Valley.
International Service — advances understanding, goodwill, and peace while creating opportunities to connect business and professional people. We have three main projects and are always embracing more. First we have our partnership with the Free Wheelchair Mission that makes wheelchairs for third world countries that not give the gift of mobility, but also teach a vocational skill in fixing wheelchair parts. Our Environmental Health Group serves not only our community but reaches across the globe by using the sun and tools for healthier food and water but also drought and allergy free planting for greater sustainability. Maintain beautification of mural and art along our freeways allows greater awareness on many issues. Our Project Nino team has changed the lives of three generations by operating clinics in medical, dental, psychological, optical, food and sanitation as well as over health in rural parts of Mexico one week each year. These leaders also teach doctors and nurses in Mexico the latest in health care advances.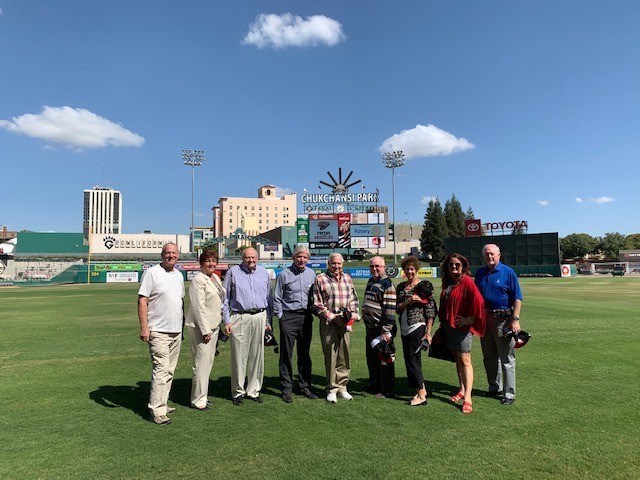 Vocational Service — As business leaders, Rotarians share their skills and expertise through Vocational Service. Your Vocational Service efforts can play a vital role in improving the quality of life for those hard working members of the community who need direction and expertise. By participating in any of a number of Vocational Service activities – mentoring, vocational awards, business assistance, and talking about your job at a club meeting – you can turn your experience into an invaluable resource for others. Club members give away over thousands each year in scholarships and support the Miss California Scholarship Organization. Our members do business with other Rotarians.
Youth Service — shapes the lives of those early in life and beyond. One might say that our members get the greatest benefit in helping younger generations succeed. Our members inspire and cultivate educational programs and resources in several areas of our community in addition to their Rotary efforts. We mentor two Rotary Interact Clubs (high school students involved in community service projects) and would like to help support more high school and college age Rotary Clubs. Our club begin what we call "Camp ROYAL" (ROtary Youth And Leadership) that has grown to a District wide-project leadership training camp that annual educates over 200 high school seniors. Our Little Heroes / Big Heroes Program matches patients from Valley Children's Hospital  with Fresno State athletes for life changing connections.